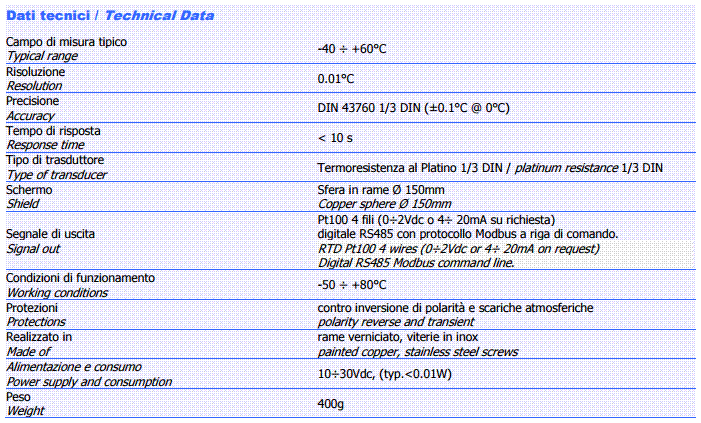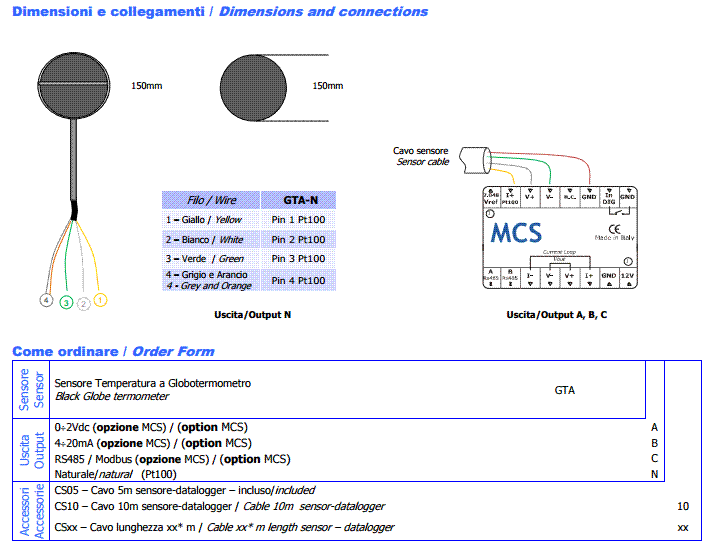 Available options for this sensor: (see also section Sensors Accessories )
- MCS interface for having the sensor outputs in current, voltage or in digital format on RS485 and Modbus protocol.
- Cables terminated with PS2 connector or cap (specify) of different lengths.
- Connector IP68 Female for cable (to solder).
- Wall support SSM (only for certain models) or arms of different lengths for pole attachment.
- Certification ACCREDIA (see Certification).