SUPPORTS TO LABEL iButton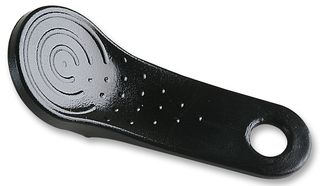 Accessory socket to Thermochron and Hygrochron for easy handling, labeling and fixation (only F5 Microcan).
Lace curved brackets (not in stock - only on request)
Available colors: Yellow, Blue, Gray, Orange, Black, Green Olive, Green and Red
iButton Fobs are an ideal way to mount iButtons (F5 MicroCan only). Particularly useful in the field, where iButtons need to be portable. The fobs allow the iButtons to be carried around for uses such as secure keys, portable data carriers, and personal authentication devices. 

Plastic fobs are available in various colors. Select your color in Available Options.

Important: It is not recommend to use these fobs with DS1923 because when inserting the DS1923 it can be damaged.