Thermochron 1921G Registrador de Datos Miniatura iButton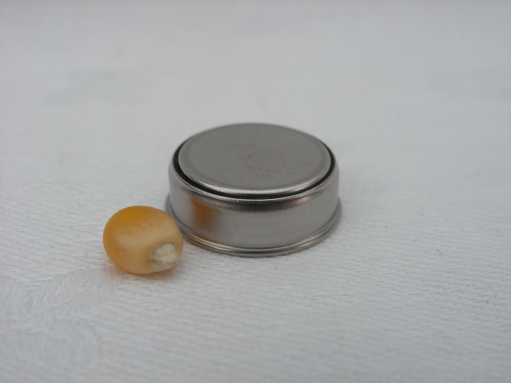 Registrador de Datos Económico Thermochron 1921G, rango de medida de -40/+85ºC y memoria no volátil de 2K.

El Thermochron® es un r

egistrador de datos

robusto, autosuficiente que mide temperatura y de bajo coste.

La batería interna, con duración hasta 8 años, asegura que existiran coste de mantenimiento adicionales con cambios de batería.

La capsula de acero inoxidable es extremadamente resistente a ambientes ásperos, choques mecánicos, humedad, polvo y suciedad.

La memoria almacena hasta 2048 muestras, tomadas en intervalos regulares configurables hasta 255 minutos.

Cada Thermochron tiene un número de identificación único gravado a laser durante la fabricación, para garantizar una trazabilidad única.

Existen varios acessorios de montaje disponibles para fijar el Thermochron a casi cualquier objeto, incluyendo cajas, paletes, sacos, etc.

Para programar el Thermochron es necessario el software

ExpressThermo

 y un cable de comunicación.
Data is transferred serially via the 1-Wire protocol, which requires only a single data lead and a ground return. Every DS1921G is factory-lasered with a guaranteed unique electrically readable 64-bit registration number that allows for absolute traceability. 

The durable stainless steel package is highly resistant to environmental hazards such as dirt, moisture, and shock. Accessories permit the DS1921G to be mounted on almost any object, including containers, pallets, and bags.