Submersible Zippo Otterbox down to 30 m*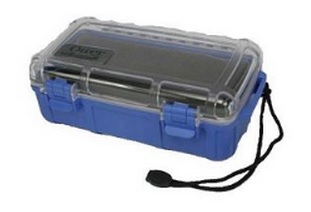 Includes:
Data Logger HOBO U12-013
Apogee SQ-212 PAR Light sensor & Apogee UV Light sensor SU-100.
The same Zippo Otterbox may optionally substitute one of its sensors with a pyranometer sensor (SP-212). (max. 2 channels per box)
Requires software BHW-PRO-CD to offload data.
The HOBO U12-013 can measure and register the Temperature in the inside of the case. It can also log its battery voltage (1 year typical use).
*Applying the silicone grease supplied during each deployment.